Polypropylene PP biaxial geogrid low factory price 15-15kN 20-20kN 30-30kN 40-40kN
Product Introduction:
Biaxial geogrid is made of high molecular polymer through extrusion, forming and punching before longitudinal and lateral stretching. This material has considerable tensile strength in longitudinal and lateral directions. This chain structure can effectively bear and diffuse forces on soil and is applicable to large area permanent load bearing foundation as a reinforcement material.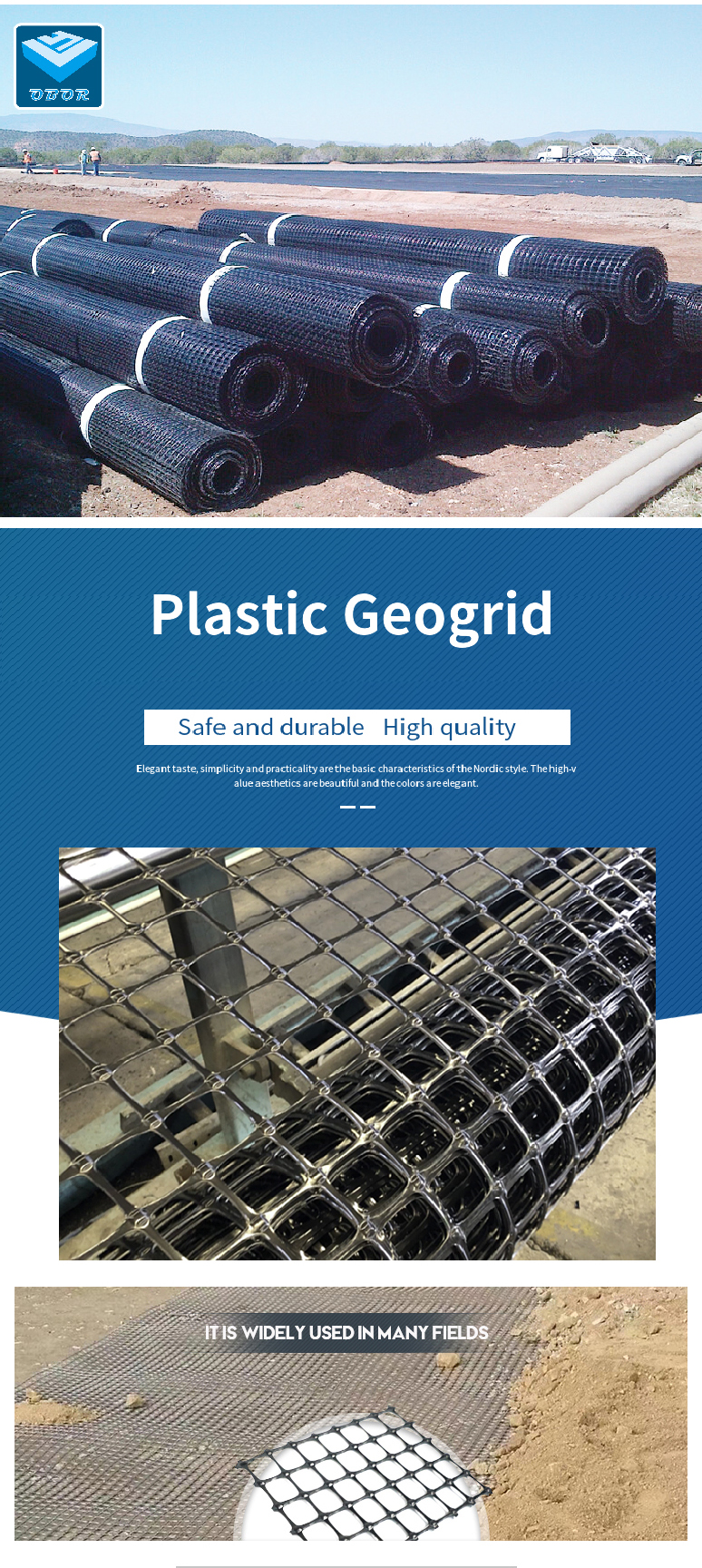 PP Biaxial Geogrid Data Sheet
MODEL: TGSG15-15; TGSG20-20; TGSG30-30; TGSG40-40; TGSG45-45; TGSG50-50
Roll width: 1-6m
Roll length:30~100m
Popular Roll size:3.95m x 50m
Tensile strength (kN/m) (MD):15; 20; 30; 40; 45; 50
Tensile strength (kN/m) (CD) : 15; 20; 30; 40; 45; 50
Special specifications can be customized according to the contract.
Advantage of PP biaxial geogrid
1.Biaxial polypropylene geogrids are a cost-effective solution for soil reinforcement.
2.The biaxial geogrid apertures interlock with fill material for superior confinement and stabilization of the reinforced layer.
3.Biaxial geogrids provide increased tensile strength, high-performance base reinforcement, and increased strength and load bearing capacityof the subgrade