Hot welding machine is automatic butt joint, light, firm, easy to carry and other characteristics of butt joint machine, used for PE, PP and other plastic pipe and pipe welding, widely used in high-pressure water, gas, chemical and other liquid pipeline welding.
Our advantage:
1) CE, SGS, ISO9001 certificate
2) Provide on line video technique teaching of fusion welding
3) 2 years warranty
4) Provide customized welding machine
BUTT FUSION WELDING MACHINE
1) Suitable for welding of plastic pipes and fittings made from PE, PP & PVDF.
2) Easy to use
3) Welding position can transform that it is convenient for welding all kinds of pipe fittings.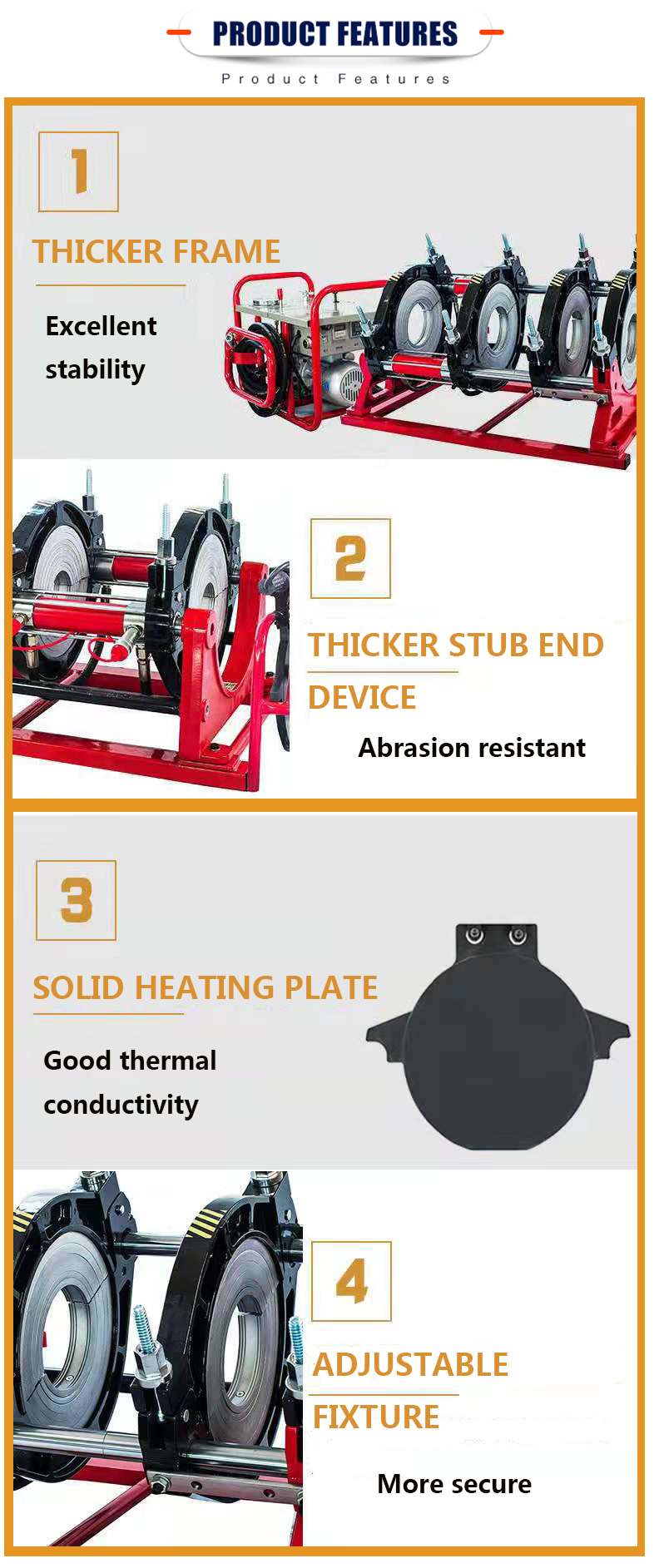 Products
1.Geomembrane: HDPE/LDPE/LLDPE Geomembrane, Composite Geomembrane
2.HDPE pipe:
3.HDPE pipe & fittings
4.Welding machines: Geomembrane welding machine; HDPE pipe welding machine
Why us
1) Advanced laboratory
2) Mature fusion welding technology
3) Spare parts warehousing quality inspection, inspection during the production process, complete machine inspection and commissioning before delivery.
4) Cooperate with well-known universities, participate in the drafting of GB national standard, provide training for fusion welding technicians at home and abroad, and support free online video guidance.